Nosotros creemos en ia salud inclusiva
Inclusive health means people with IDD are able to take full advantage of the same health programs and services available to people who do not have IDD. People with IDD can face significant challenges in accessing quality health care. They may also have difficulties finding opportunities that promote fitness and wellness, resulting in pronounced health disparities and reduced life expectancy.  

ACA/NY  is committed to promoting inclusive health for its Members. Here are some resources that can help Members and their families lead healthy lives. 
Clínica Excelencia clínica
The ACA/NY clinical team works with a variety of providers to ensure that all Members receive the services they need to maintain a healthy lifestyle and solid wellbeing through nutrition, behavioral health, and exercise.

"Wellness includes all aspects of your life – your body, your mind, relationships, work, and more."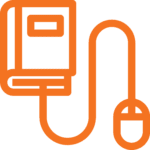 Centro de conocimiento
Many people with intellectual and developmental disabilities have health needs in greater numbers and severity than the general population. Maintaining your health and wellbeing can be difficult. The Knowledge Center provides information on the most common health concerns of the IDD population, such as dementia, physical therapy, stress, and diabetes.
Herramienta de recursos comunitarios
Find healthcare providers, including physicians and dentists, to contact about nutrition, fitness, and behavioral health. The Community Resource Tool (CRT) is a database of healthcare, fitness, and other IDD specific resources in your community. Whether you know what you're looking for or need help finding services, searching is easy! There are over 10,000 entries that span New York State.
Asociaciones destacadas
ACA/NY's commitment to health and wellbeing includes dedicated partnerships to enhance Care Management services to Members and their families.
Madison Square Garden (MSG)
Los afiliados y sus familias pueden ganar entradas para asistir a acontecimientos deportivos. 
Special Olympics de Nueva York (SONY)
Desde foros a eventos, ACA/NY colabora con Special Olympics para difundir la buena salud.