Important Care Sheet for Persons with Disability
Take Steps to Prepare for the Future
The All About Me Information sheet documents information needed when an absence, illness, or other unexpected event occurs in the life of a person with a disability.
How to use this All About Me Information Sheet
Place All About Me Information sheet in a location where anyone who is providing support in an emergency (family, neighbors, backup caregivers etc.)  can easily find it.
List all emergency contacts, service providers, and physicians in the Life Plan and on the DOH Consent Form.
Additional Steps to Ensure Care for Your Loved One
Make a list of service providers not listed on the Important Care Information sheet (dentist, therapist, etc.).
Create and keep a copy of scheduled services (day program, respite, community habilitation, etc.).
Make copies of insurance cards (front and back), including Medicaid and Medicare.
If the person has SNAP (Food Stamps Benefit Card), make a copy of the card, front and back.
Consider creating or updating a Health Care Proxy Form to include the primary caregiver and any backup caregivers.
Document the name and telephone number of the Representative Payee for Social Security Disability Insurance (SSDI) or Supplemental Security Income (SSI), if applicable.
Document the person who has access to you or your loved one's bank account.
All About Me Information Sheet
Created in collaboration with the LIFEPlan Member and Family Advisory Council
Complete the All About Me Information sheet and keep it up to date.  This sheet should be kept in your loved one's home and multiple copies can be downloaded here if needed.
"Remember, it's never too SOON or too LATE to plan!"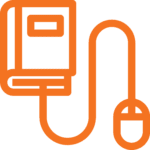 Knowledge
Center
Documents and videos to help you understand the New York State system of supports and services for people with intellectual and developmental disabilities.
Community Resource Tool
1000's of IDD resources to help guide you to new opportunities that are the right fit for you.
Customer Service Center
Call the Customer Service Center for general information or help during regular business hours.
1-833-692-2269